Main colors
From the function signature of thematic_on(), we can see the three main colors of a thematic theme, which all default to a special value of "auto".
However, these arguments also accept any valid R (or CSS) color string. So, to "opt-out" of auto coloring, just specify the colors: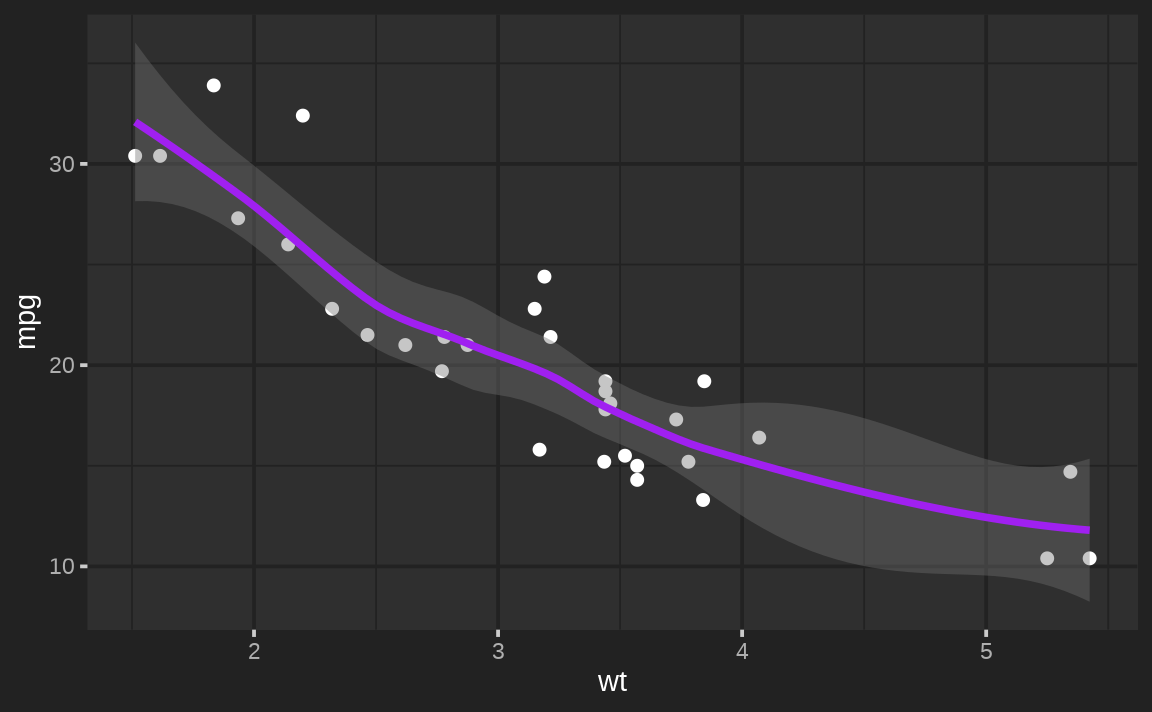 Similar to how font = NA prevents thematic from changing any font defaults, accent = NA prevents accent color defaults (e.g., geom_smooth()'s color) from changing.

thematic_on

(

bg 

=

 

"#222222"

, fg 

=

 

"white"

, accent 

=

 

NA

)




ggsmooth