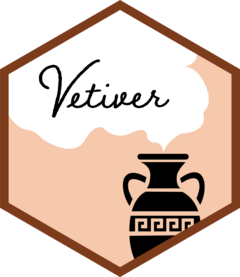 Changelog
Source:
NEWS.md
vetiver 0.2.1
CRAN release: 2023-05-16
vetiver 0.2.0
CRAN release: 2023-01-26
Breaking changes
The arguments for dealing with a model's input data prototype have changed from using ptype to using prototype (#166):
vetiver 0.1.8
CRAN release: 2022-09-29
vetiver 0.1.7
CRAN release: 2022-08-11
Now pass the dots for writing a pin through to vetiver allowing, for example, vetiver_pin_write(b, v, access_type = "all") on RStudio Connect (#121, #122).

vetiver_pin_metrics() now finds the type of the existing pin and updates with the same type (#122).
vetiver 0.1.6
CRAN release: 2022-07-06
The lockfile created by vetiver_write_docker() can now be named via the argument lockfile, and its default is vetiver_renv.lock (#100).

Switched the default for overwrite in vetiver_pin_metrics() from TRUE to FALSE. Using FALSE is a better choice for interactive use while TRUE is probably the right choice for reports or dashboards that are executed on a schedule (#104).

Added an optional EXPOSE PORT line to the generated Dockerfile, to help out Docker Desktop users (#105).

Added model monitoring dashboard template (#98). To knit the example vetiver monitoring dashboard, execute vetiver::pin_example_kc_housing_model() to set up demo model and metrics pins.

The OpenAPI spec generated for a vetiver model now includes the model version when applicable.

Added option to write a Plumber file without packages listed for RStudio Connect purposes (#112).

Added new function vetiver_create_rsconnect_bundle() as an alternative deployment strategy (#113).
vetiver 0.1.5
CRAN release: 2022-05-25
Add functions for model monitoring (#92).

Update all URLs in package for new documentation sites.
vetiver 0.1.3
CRAN release: 2022-03-09
Update all tests to use redaction for snapshots.

Use ranger conditionally in examples/tests.
vetiver 0.1.2
CRAN release: 2022-02-16
vetiver 0.1.1
CRAN release: 2022-01-07